Reported by Laura Wadsworth at San Jose Inside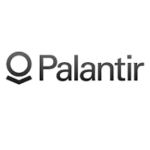 "Given my work and knowing the company's role in law enforcement and surveillance, I can say they're a bit of a creepy choice," says Mike Katz-Lacabe, who founded the Center for Human Rights and Privacy.
Dozens of protesters who gathered outside Palantir's Palo Alto headquarters last month voiced a similar sentiment, singling out the company's $53 million "mission critical" contract with ICE, which dates back to the Obama administration but gained widespread attention under President Trump. They presented a letter to CEO Alex Karp demanding that he stop aiding federal efforts to deport millions of immigrants. The July 31 demonstration was part of a nationwide day of action—amplified on social media under the #WeWontBeComplicit hashtag—against businesses, schools and government entities linked to Trump's deportation machine.
Read the full article here